The largest Danish online casinos have enough muscle to order exclusive slot machines from the developers of these games. The competition is fierce, and therefore the casinos do everything to stand out from each other. A number of quite unique games have come out of it. They can only be played at the casinos that have these games exclusively.
If you therefore want to play, for example, Pirates 2 Mutiny or Nero's Fortune, you must create an account at the casinos that offer these games.
In this article, we test the latest exclusive games, and you can enjoy yourself. Two of these games in particular are quite terrific and highly entertaining.
Exclusive games at LeoVegas
One of the best games of the spring, in our opinion, is Pirates 2 Munity, which you will find exclusively at LeoVegas.
The game is played, as you can see in the picture above, on a game board with 6×6 symbols. This is a drop down game which triggers an extra spin upon winning. Precisely this variant is extremely popular on many new slot machines. You must hit 6+ symbols in a cluster to trigger a win. After this, all non-winning symbols are removed and replaced by new ones, which can then provide additional winnings.
In Pirates 2 Mutiny, you can also trigger a Tsunami, which redistributes the winning symbols and triggers another dropdown. This feature is triggered randomly and just requires luck.
In addition, you can meet the features Mutiny Symbol and Cannon Blast. Both are features that trigger bigger wins, and everything is done deliciously and entertainingly.
Naturally, you can also pick up a number of Free Spins in Pirates 2 Mutiny. If you hit three Scatter symbols, 7 Free spins are triggered, and during these spins you can achieve different multipliers, which also increase your winnings.
Exclusive games at Mr Green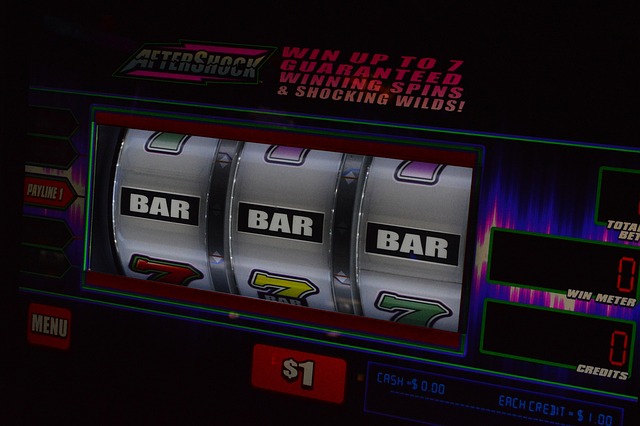 Another exclusive top news has landed on Mr Green. Nero's Frotune is the latest shot from Quickspin and shows the very best in innovative slot machines. Just like the game Pirates 2 Mutiny, it is a drop down game, but this time you are met by a game board that contains 5×5 symbols.
Every time you hit 5 symbols in a cluster, Burning Arrows are triggered. These fiery arrows distribute multipliers for the next round of your game. In this way, you can increase your winnings up to 5 times. Super nicely made and tremendously rewarding.
In addition, you can come across Flames of Nero, which is triggered if you hit three Scatter symbols. Again a feature that increases the entertainment value of this already great game.
In Nero's Fortune you can get up to 14 free spins. These spins are triggered if you hit up to 5 bonus symbols. Also in this feature you have the opportunity to increase your winnings by varying multipliers.
The whole game is spiced up with a gloomy background music, and the music is supported by other sounds that enhance the experience of being in the ancient Roman Empire. World class.
As mentioned, you can only play Nero's Fortune at Mr Green, and if you want to try your luck at this game, you need an account at the casino. If you are a new customer, you will receive a rather generous welcome offer. There are 50 turnover-free free spins ready for you on book of Dead and a classy 100% bonus of up to DKK 1,000. This deposit bonus has a turnover requirement of 10 times the bonus received.
Exclusive games at Spillehallen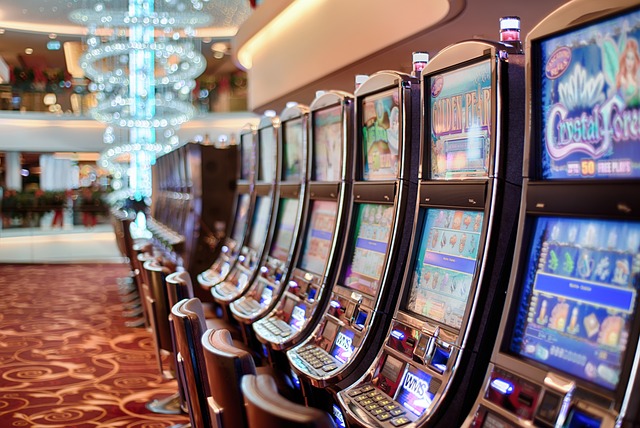 No other Danish online casino has games from Betsoft, and that makes Spillehallen quite unique. Betsoft makes some quite different games that almost have to be experienced. It's actually hard to describe what sets their games apart from other developers, but they seem more fluid and elegant. The newest shot from Betsoft at Spillehallen is the game Giovanni's Gems. The game immediately appears more classic than the other two games in this article, but still consists of 7×7 symbols. Dropdown variants also apply here, and every time you win, an extra spin is triggered. In Giovanni's Gems you need to collect 5+ symbols in a cluster to win.
As something quite unusual, it is possible to win up to 50 free spins along the way. However, it requires 25 Giovanni symbols out of the 49 possible. Fortunately, less can do it, as free spins are already triggered at 5 Giovanni symbols.
We like Betsoft's attempt to make games in 3D, and we have to say that they have actually succeeded. The games have quite a nice depth, and the graphics are top notch.
If you want to try Giovanni's Gems, it naturally requires an account at Spillehallen. Here, as a new customer, you receive DKK 75 free, and these free spins can be exchanged for 50 free spins on Giovanni's Gems.